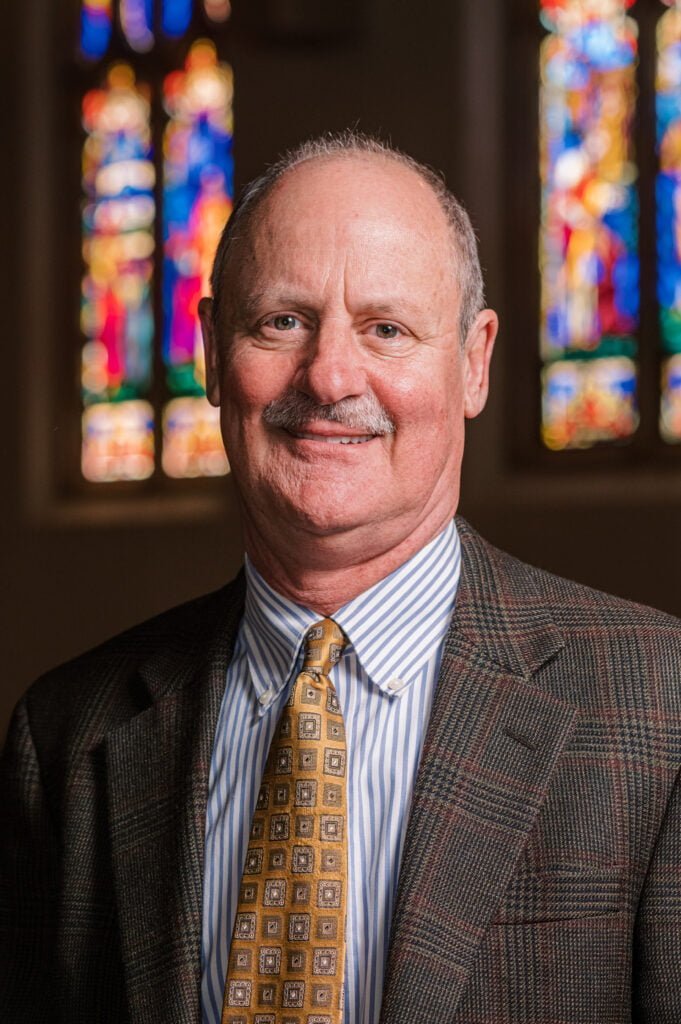 The Reverend Dr. Kenneth Baily
Senior Pastor
Called to NHCC in the spring of 2002. He grew up in Pennsylvania and Maine, attended college at Vassar, divinity school at Yale, and completed his master's in public administration at Harvard.
In May of 2006 he was awarded his Doctor of Ministry by Hartford Seminary; his dissertation focuses on types of congregational leadership. Early part-time work as a carpenter and lobsterman has influenced the way that he has served churches in Maine (Yarmouth), Massachusetts (South Hadley), and Connecticut (West Hartford).
Earlier, he served as a legislative aide, speechwriter, and lobbyist in Maine. Baily's post-graduate work has focused on counseling, healing, and in particular on conflict resolution. He was awarded the Mersick Prize for excellence in preaching by Yale University.
He has traveled (and especially eaten!) on several continents and holds particular commitments to mission, stewardship, Bible study, and youth activities.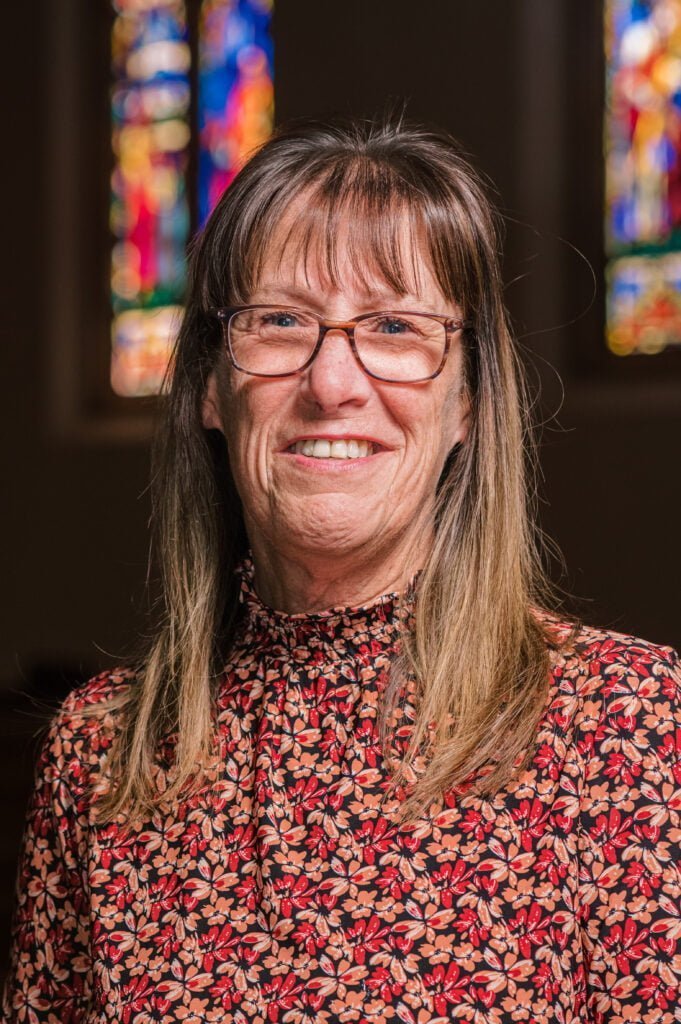 Wendy Donnell
Director of Christian Education
Called to NHCC in 2010, she was already an experienced CE leader with twelve years of church work in her background. She is a Davis Scholar graduate of Wellesley College (Religion) as well as of Mass Bay Community College and has taken graduate courses at Andover Newton Theological School.
She has developed a great deal of her own curriculum over the years. In addition to organizing our growing Church School program and implementing special events, she supervises our nursery staff, Church School teachers, and middle and high school leaders.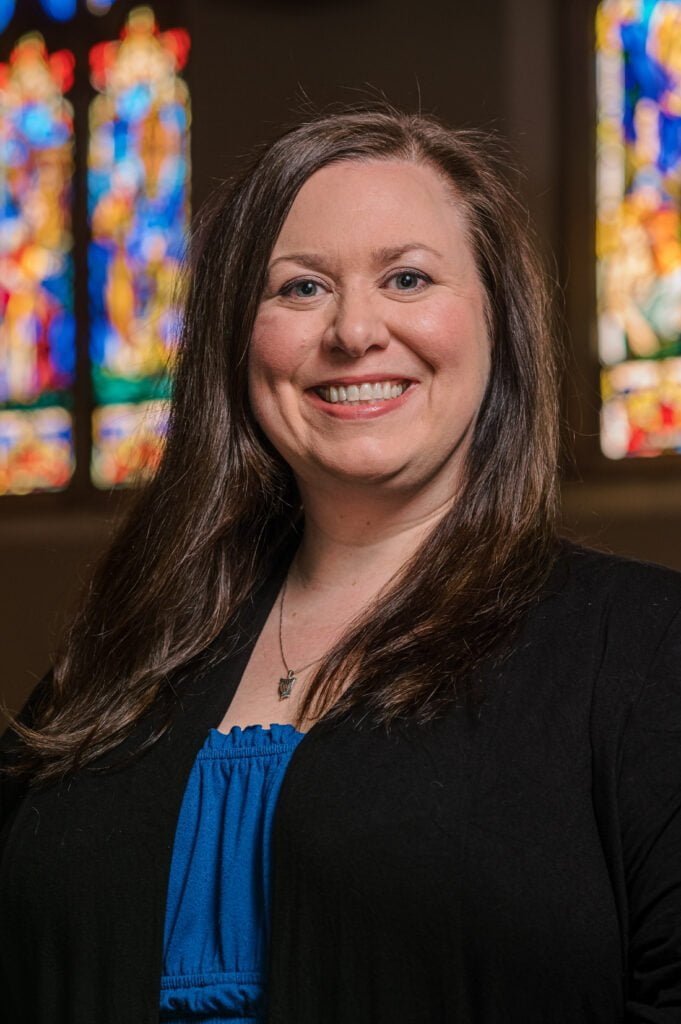 Jan Zimmerman
Music Director
Ms. Zimmerman, DMA, received her Doctorate of Musical Arts in Vocal Performance at the University of Connecticut and her Master of Music in Vocal Performance from the Boston Conservatory.
She is an avid performer, teacher, and music director. As a performer, she has sung operatic roles such as Lady Billows (Albert Herring), The Grand Duchess (The Grand Duchess of Gérolstein), Elizabeth Proctor (The Crucible), Hélène (La Belle Hélène in Perigueux, France), the Mother (Amahl and the Night Visitors) and Prince Orlofsky (Die Fledermaus). She sang with the Tanglewood Festival Chorus for several seasons and was included on their European tour of La Damnation de Faust by Berlioz.
She also loves music directing for musical theater shows and has a lot of experience working with children.
Ms. Zimmerman is on the faculty at Endicott College and maintains a large voice and piano studio throughout the Boston area.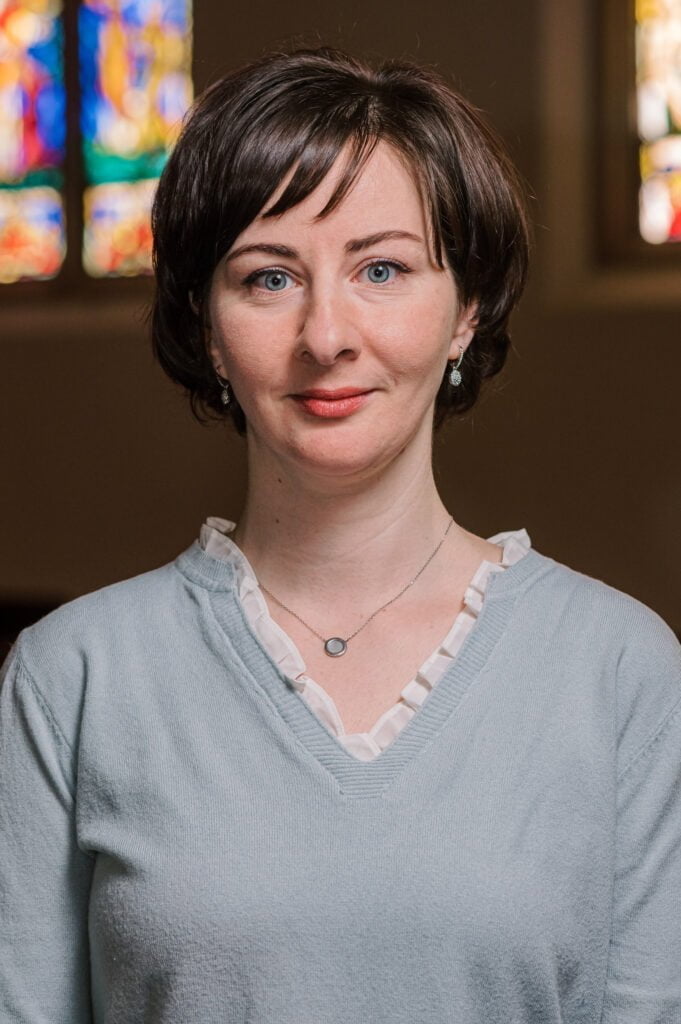 Yevgenia Semeina
Organist
Ms. Semeina is an organist and pianist at Newton Highlands Congregational Church in Newton, MA. She has been a dedicated teacher and has a private studio in the Greater Boston Area for nearly two decades. She is also a co-founder of the newly launched Contemporary School of Music Heritage.
Ms. Semeina is an acclaimed organist and pianist currently based in Boston, MA, where she is extensively active in artistic endeavors both as a performer and as an educator.
Her career took off in 1994 when she was engaged to perform solo concerts in various cities of the former USSR, as well as in numerous European countries (Estonia, Germany, England, France, Norway, Poland, Czech Republic, Spain, Switzerland), and in the USA.
A decade later Ms. Semeina earned a special prize at the organ competition Concours Internationaux de la Ville de Paris in France, and another special prize at the IV International Mikael Tariverdiev organ competition in Russia during the following year.
Her educational path began in the Special Music School of the St. Petersburg Conservatory under the tutelage of Natalia Ushakova (piano) and Daniel Zaretsky (organ). She continued her education and earned a Master of Music degree in Organ Performance at the Longy School of Music of Bard College, where her principal professor was Peter Sykes.
She went back to Russia to complete her culminate degree, the post-graduate diploma, in Moscow Conservatory, while being mentored by Professor Natalia Gureeva.
As a pianist, Ms. Semeina regularly collaborates with distinguished instrumentalists and singers. She was an organist at the Arlington Street Church in Boston and was one of the special guest performers at the Boston First Night celebration.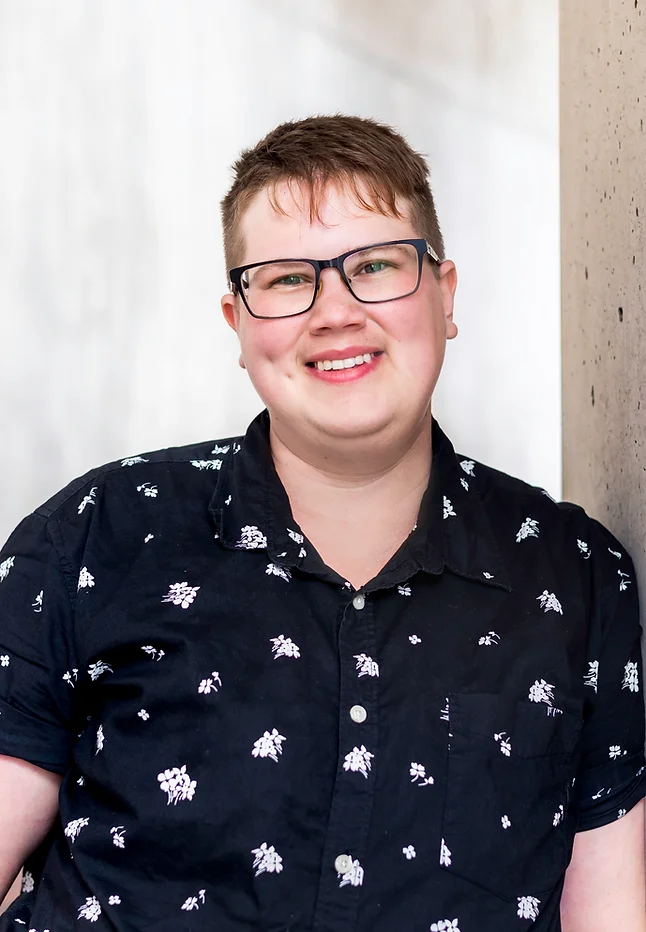 Judah Coffman
Office Administrator
Judah Coffman is in his first year as office administrator at NHCC. He wears many other hats, too, as the Christian education director at First Church Somerville UCC; as a private voice instructor at Brimmer & May School in Chestnut Hill; and as a performing musician around Boston. He received his doctorate in music from Case Western Reserve University in Cleveland, Ohio, specializing in European music of the Renaissance and early Baroque periods.
Mr. Coffman is currently discerning a call to ministry, specifically to serve as a chaplain for young people in crisis. In his free time, he enjoys improvising music and watching so-bad-it's-good movies with his partner, Leo, and friend, Jules.
Mr. Coffman's office hours are 9:00 a.m.-1:00 p.m. on Monday, Wednesday, and Friday.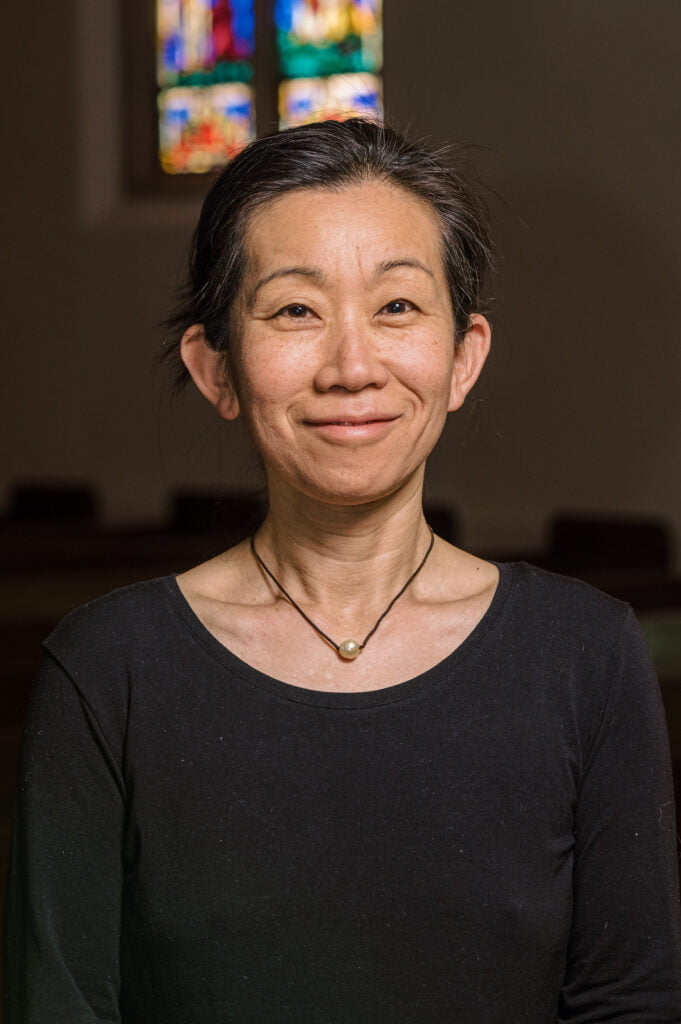 Yoko Bryden
Buildings and Grounds
Ms. Bryden joined the NHCC staff in January 2023, and she looks after the building to make sure the space is clean and safe.
She assists the Buildings & Grounds committee in maintenance tasks, in managing tenants, and in promoting short-term rentals. She works closely with Sarah, the office assistant.
Ms. Bryden lives in Newton with three sons and a husband who are members of NHCC.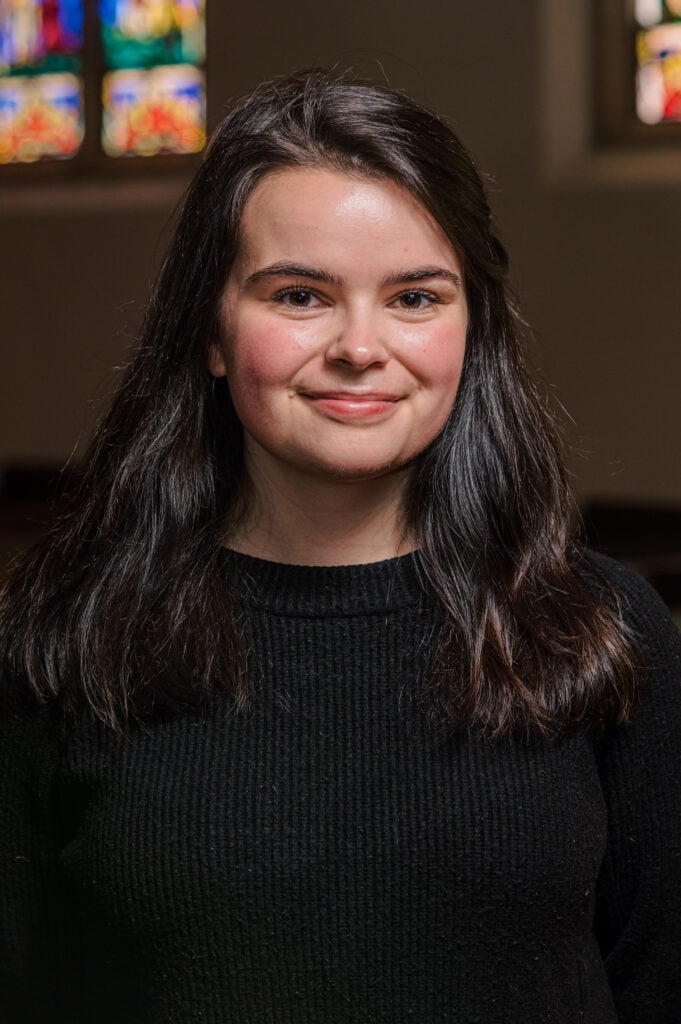 Megan Dillon
Church School Teacher
Megan Dillon has been working at NHCC since 2018. Before joining NHCC, she was an active member in her hometown church in Amherst, New Hampshire.
Part of Ms. Dillon's faith journey has been going on mission trips to Tennessee, New York, New Orleans, and Washington D.C. Currently she is a second grade teacher at Stratton Elementary School in Arlington, MA, and is in a M.E.d program for special education.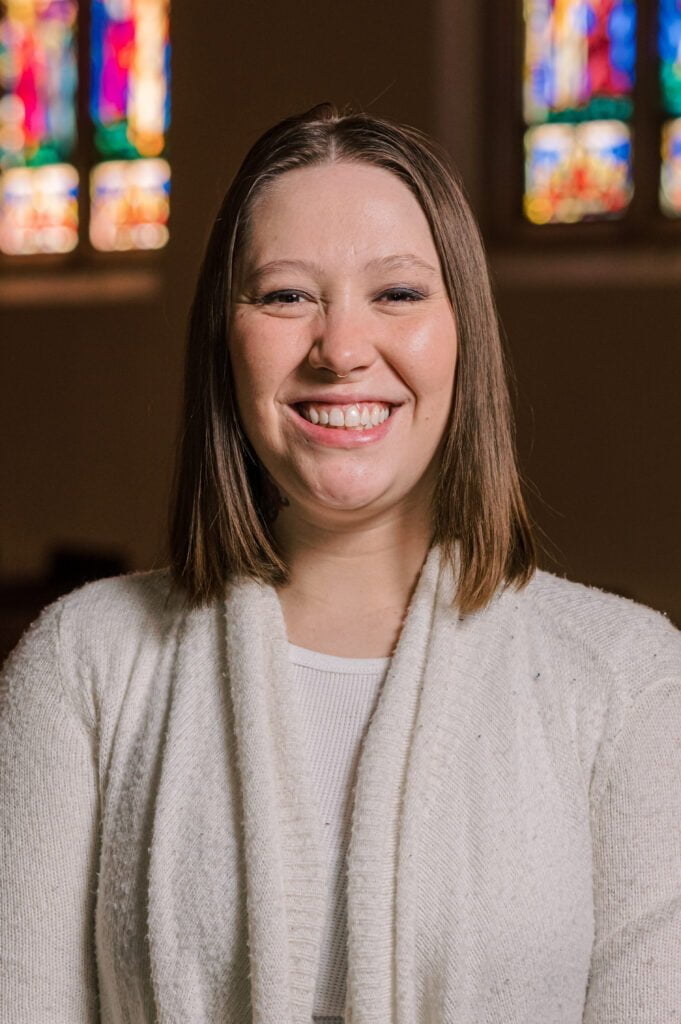 Rachel Donnell
Nursery Care Leader
Rachel Donnell grew up in Watertown, and she's always attended church since a young age. She's worked in child care for many years and she finds tremendous joy in doing so, especially in a very friendly church environment like NHCC.
Ms. Donnell currently works in child care outside of the church, too. She's also an artist: childcare and art are her passions.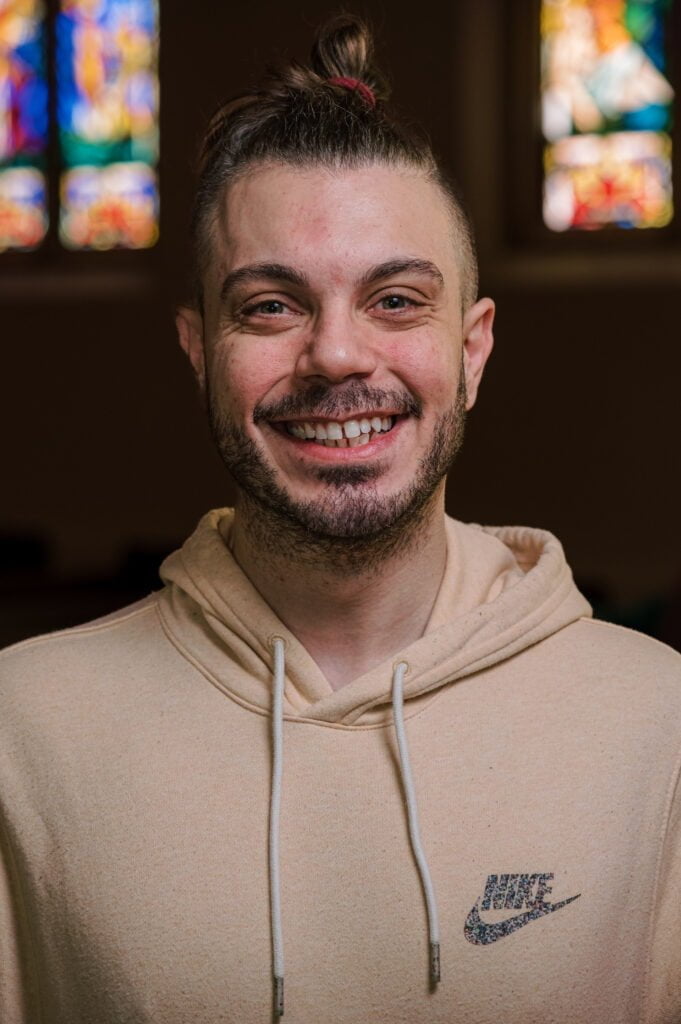 Gabe Adorni
Church School / Nursery Assistant
Gabriel Adorni is originally from Brazil and grew up on the Cape. He attended church from a young age and always enjoyed doing so.
He's very family oriented due to his culture, and he loves being a part of the NHCC family. Outside of church, he manages an Italian restaurant. Soccer and family are his passions!