The church follows public health guidelines for Covid-19; these guidelines currently permit normal in-person gatherings and singing indoors without masks.
Event rentals
NHCC has several spaces available for rent for events of all kinds.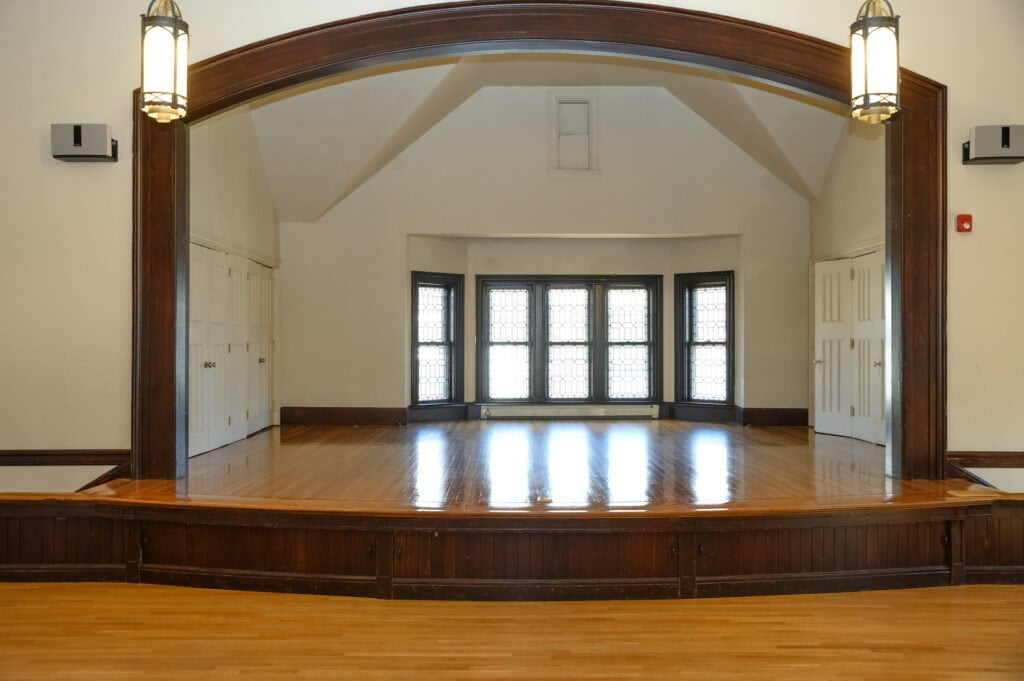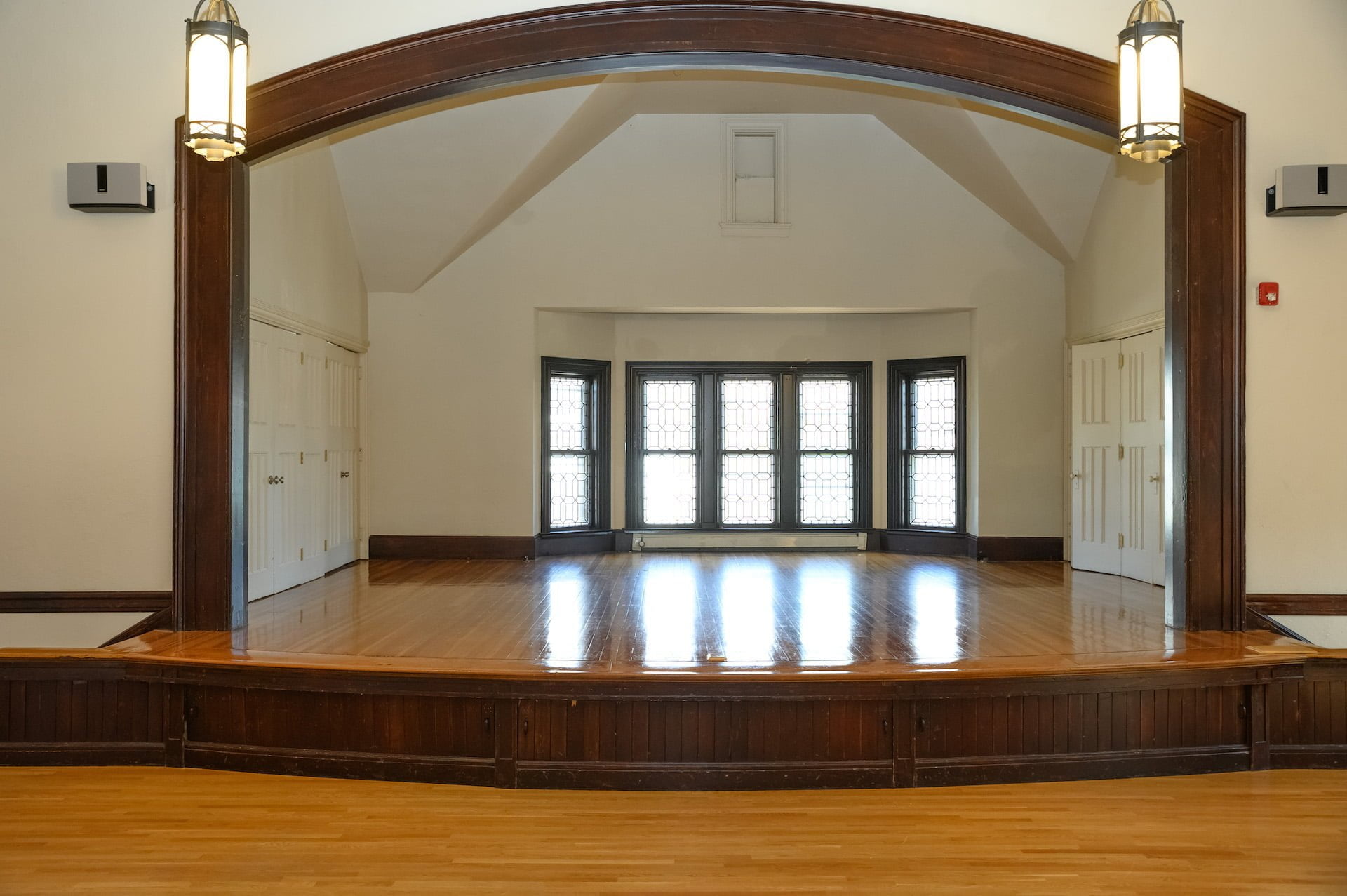 Access
All spaces except the chancel and pulpit are accessible: the upstairs sanctuary, great hall and parlor via a fixed ramp entering from Lincoln Street, the basement via a ramp and electric wheelchair lift entering from Hartford Ave. There are all-gender accessible restrooms on both the main floor and the basement with four other gendered and non-gendered restrooms also available in the building.
Furniture
Tables and chairs may be rented from the church.
The quantities available are as follows:
25 eight-foot rectangular tables
4 square tables
98 chairs
Larger numbers or different types of furniture are frequently rented from outside vendors for large events in order to reach the full capacity of the Great Hall and Parlor.
Alcohol
Serving alcohol is allowed, but the City of Newton has certain legal requirements. It is the renter's responsibility to comply with all laws.
Current tenants