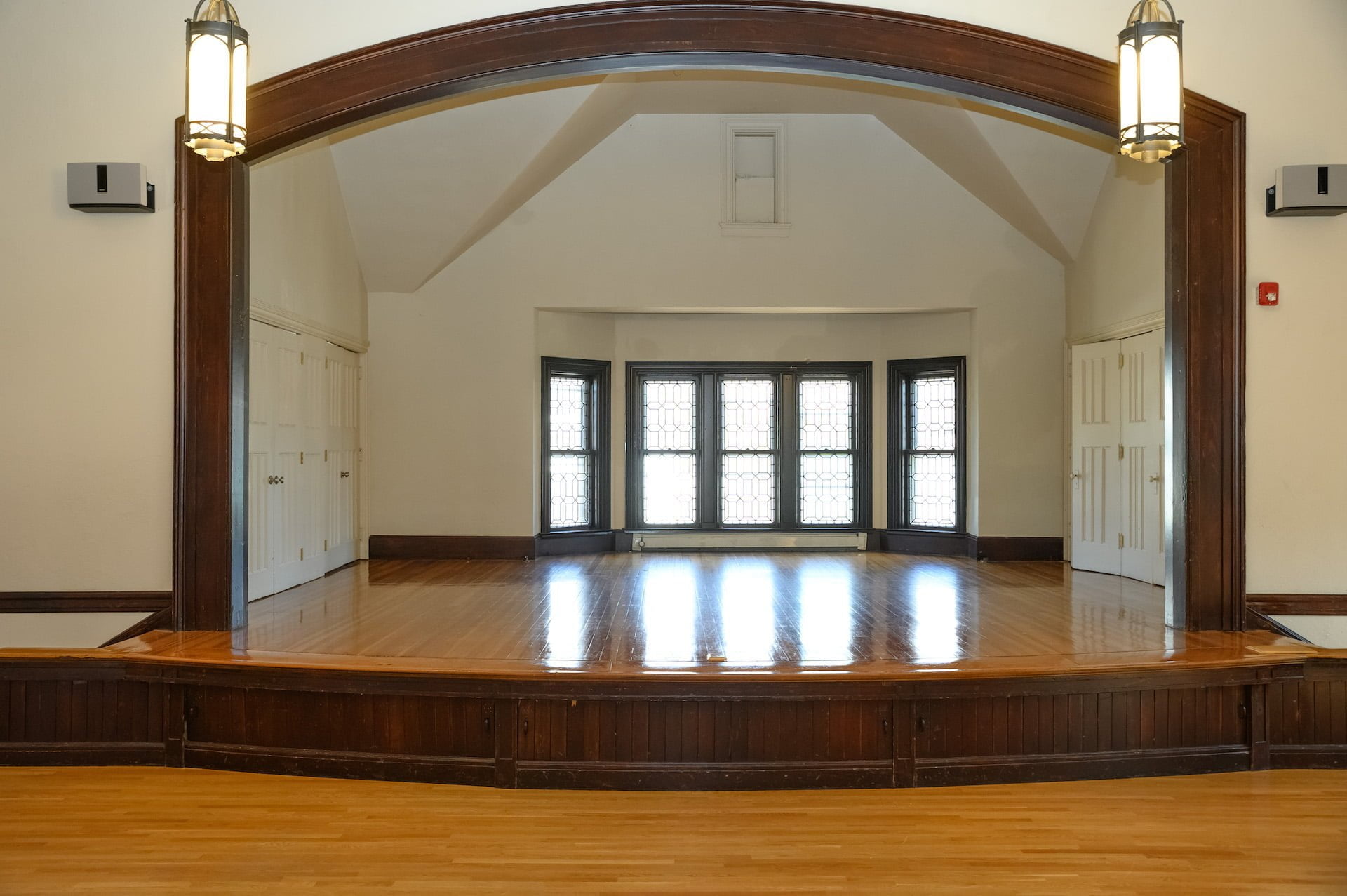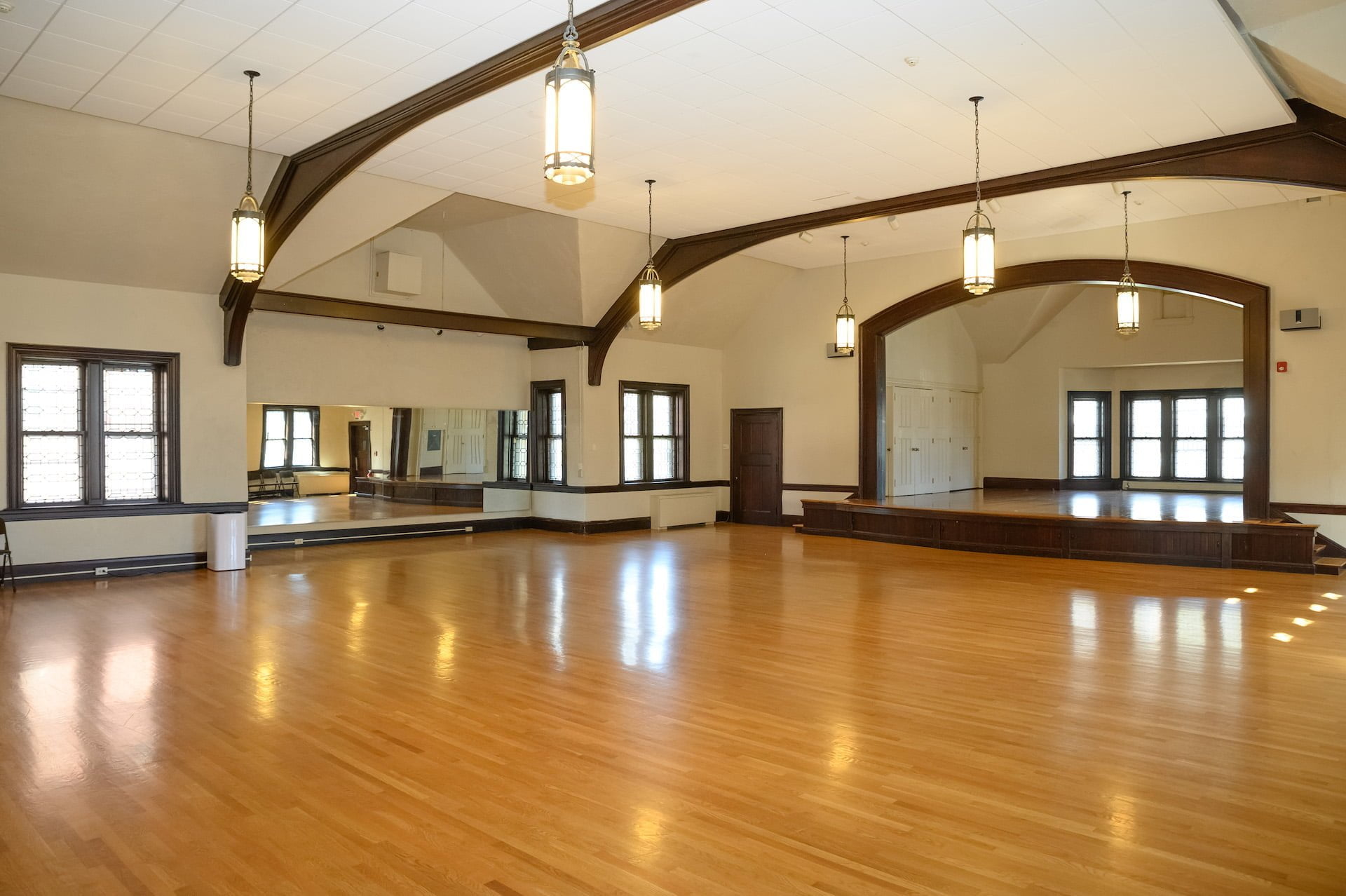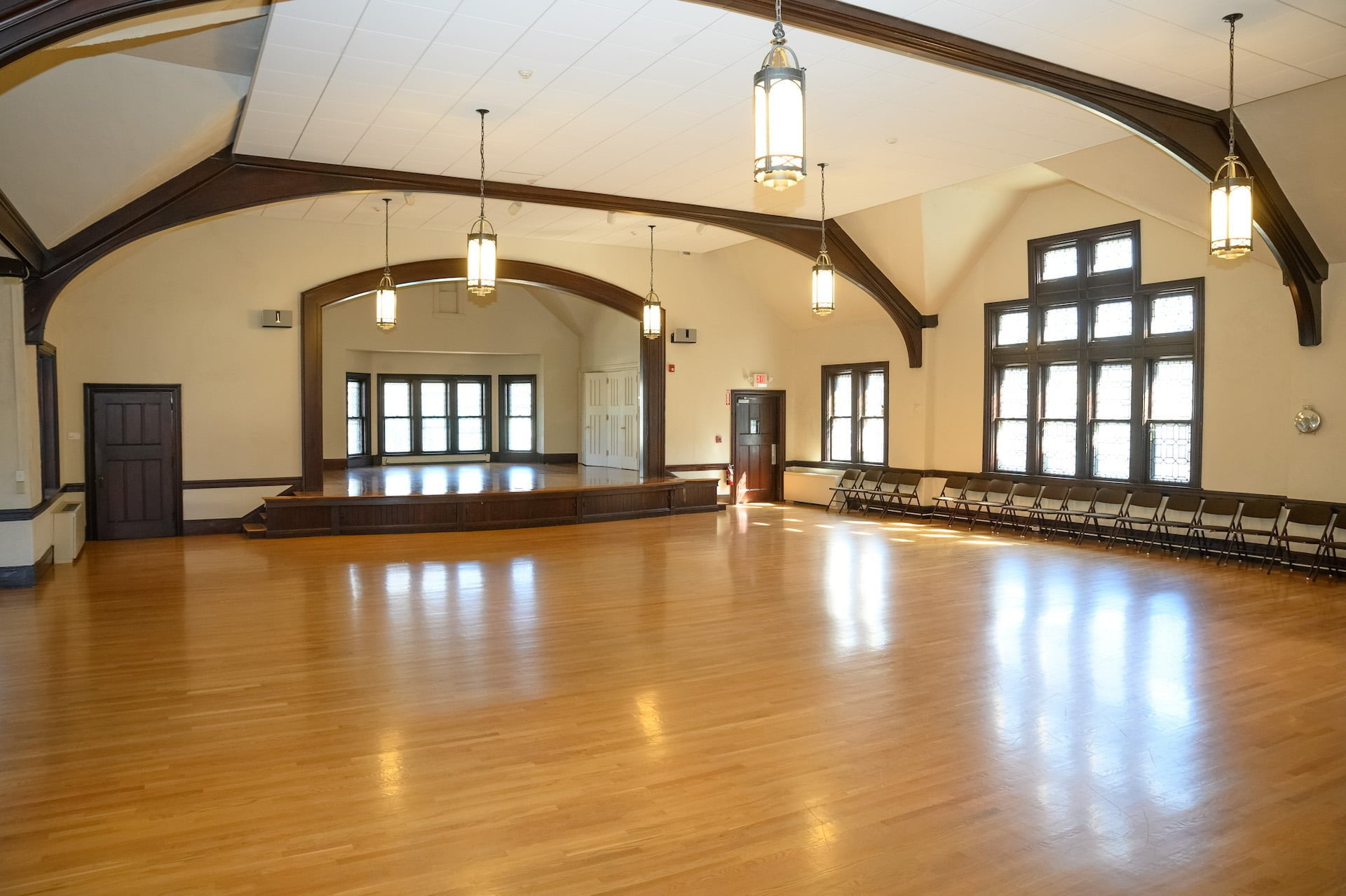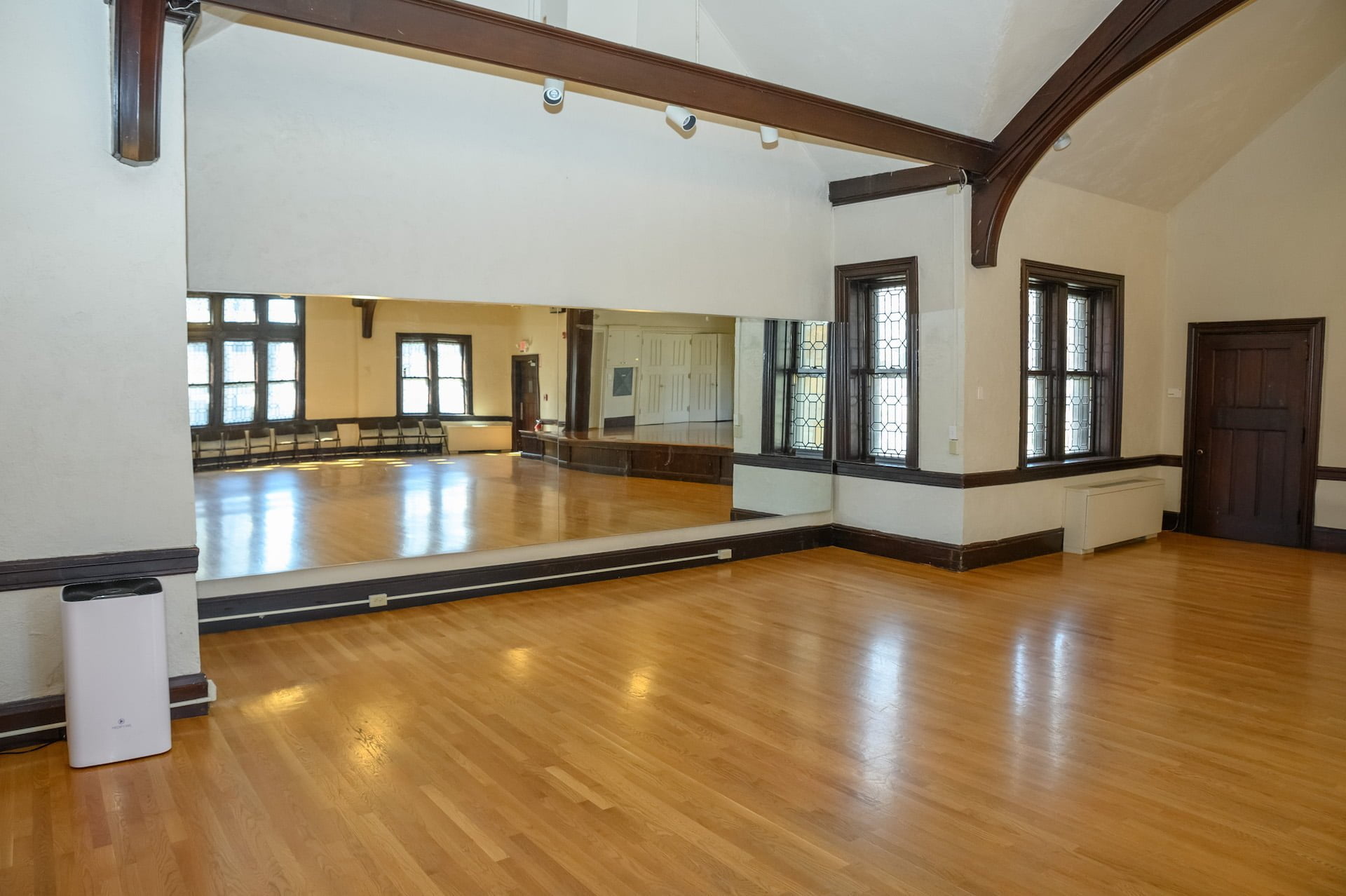 The Great Hall is ideal for large functions. It has exposed beams, decorative windows, ample natural and artificial light, a mirrored wall, and hardwood floors with plenty of room for tables and chairs or dancing.
The Great Hall has a stage (with a small adjacent bathroom) at one end with small spaces in the wings that can be used for preparation, entry, and exit. The stage has two built-in Bluetooth/Wi-Fi speakers, one available portable PA speaker with microphone, and a dedicated 200 amp electrical panel.
On the wall opposite the stage, six sliding wooden doors open into the Parlor (see floor plan).
Capacity: 300 people standing; 150 seated
Room dimensions: 42' W x 51'L (from back to edge of stage), with 20' sound-absorbing ceiling
Stage dimensions: 20' W x 25' D
Request a Rental