Members and friends gathered on Sunday, May 1, 2022, to express their gratitude for the Reverend Ken Baily's 20 years of ministry at Newton Highlands Congregational Church. The Reverend Paul Shupe led the service, and the Reverend June Cooper assisted with communion.
The service included a special litany written for the occasion, music from the senior choir and organist Yevgenia Semeina, and a communion piece, Vocalise by Sergei Rachmaninoff, played by Christy Liao on piano and Katie Chung on cello.
The service was followed by a reception in the Great Hall. Mayor Ruthanne Fuller, State Representative Ruth Balser, and Rabbi Allison Berry of Temple Shalom expressed their appreciation for Ken. Sally Brickell, moderator, thanked Ken on behalf of NHCC.
Melissa and Lars Dietrich presented Ken with a beautifully designed book of photos and messages of gratitude that were collected over the past few months.
Members of the planning committee were Rich Bryden, Melissa Dietrich, Wendy Donnell, Carol Jensen, Amanda Ketchpaw Palés, Lynd Matt, and Tony Rudie. Misha Hill provided much-appreciated tech support. Thank you to all who contributed to these special events!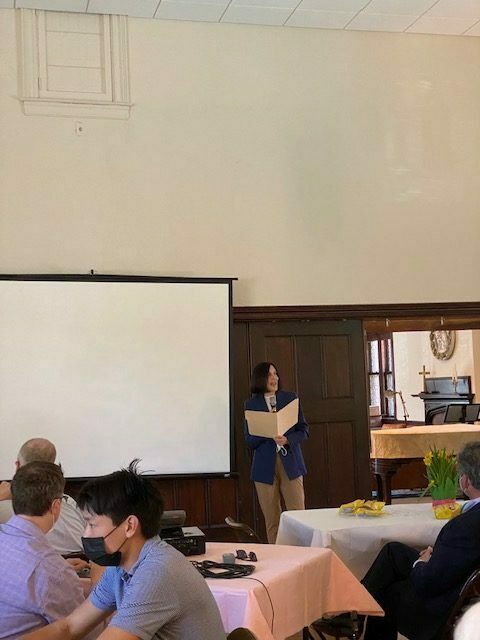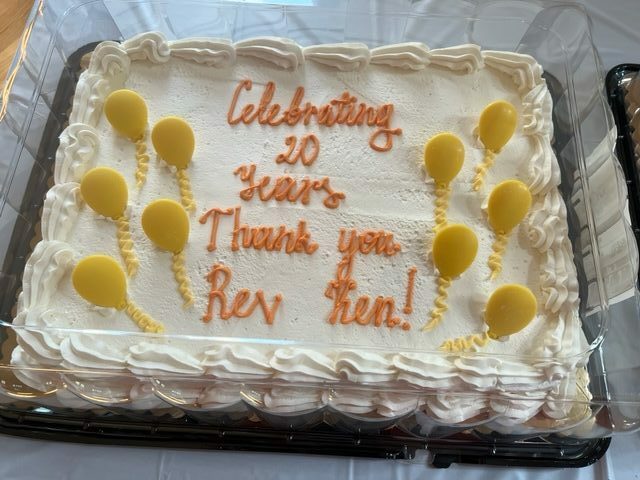 Remarks by Sally Brickell, moderator