The musical aspects of the worship service on Sunday, October 29, 2023, at Newton Highlands Congregational Church were graced by a more complex sound with greater range thanks to the long-awaited completion of the repairs to the church organ.
Organist Yevgenia Semeina was in her element as she skillfully played the revitalized instrument, noting that only a few minor adjustments are still needed.
The organ pipes have been removed from the pews on the front right side of the sanctuary facing the chancel.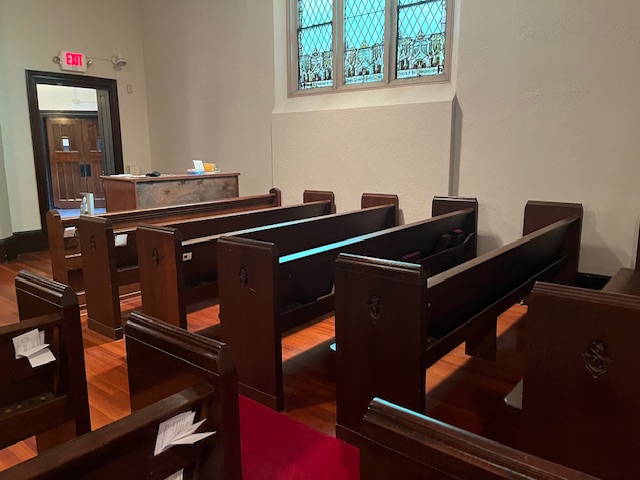 The Reverend Ken Baily announced that the church has donated $2,250 to Temple Shalom to support their work to resettle an Afghan family. The service also included a baptism and a meditation that touched on having respectful arguments.
Stated the Reverend Baily, "No matter the week's news, God calls us continually to 'keep on keepin' on'–as in baptism, in which we receive and perceive the power of resurrection in our midst."