God is an anchor for us despite ups and downs.

Licensed minister Bill Cordts
You never know the good you can do for another when you let God's light shine for you.

The Reverend June Cooper
Worshippers in January 2023 have been treated to reflections on life's seasons, the Virgin Mary, hymnody, contemplation, and civic engagement.
Licensed minister Bill Cordts kicked off the month with an exploration of several Bible passages (Ecclesiastes 3:1-13 and Revelation 21:1-6a). He talked about the need to accept the cyclical nature of life and to celebrate the times of joy that God provides in the midst of human toil.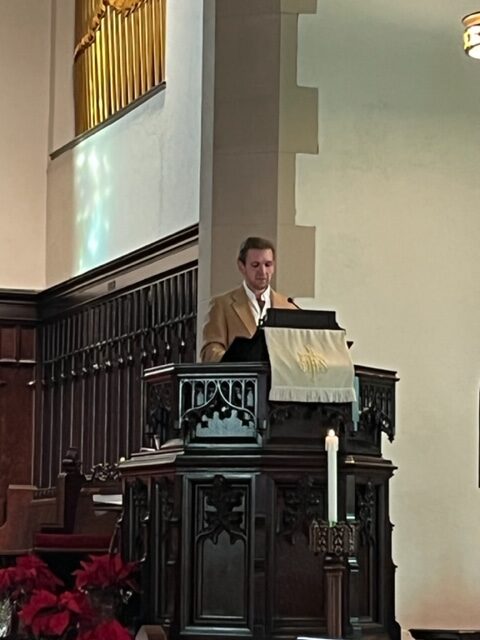 Christy Liao and her daughter, Katie Chuang, served as guest musicians.
Ms. Wendy Donnell, director of Christian Education, followed on January 8 with a retreat-inspired reflection on Mary, mother of Jesus. She talked about the fear Mary must have experienced at being chosen by God, Mary's deep trust in God, and how worshippers might transform their own fears through faith.
In preparation for leading worship, Ms. Donnell explained that she had been carrying around a Mary figure from a crèche. She spoke about getting to know Mary and trying to open herself to what God is asking of her — "saying 'yes' to God's grace, and 'yes' to God's calling."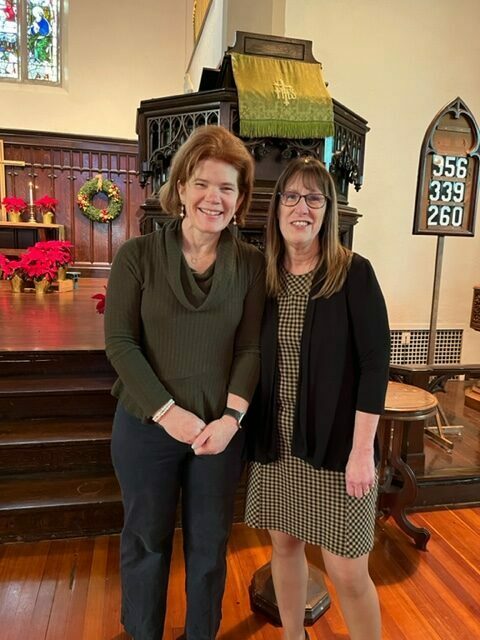 Children gathered in the kitchen to make sandwiches for Community Day Center of Waltham.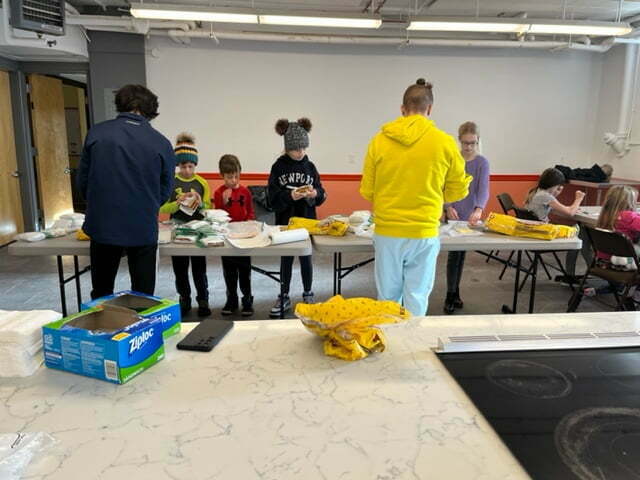 On January 15, Ms. Jan Zimmerman, interim music director and professor in the Endicott College School of Visual and Performing Arts, provided a capsule history of hymnmaking.
"Music moves us in ways that words alone do not," she said.
She spoke about how the role of music in the church has evolved over centuries and explained that Martin Luther believed that theological concepts should be set to music so that everyone would have access. She also talked about how jazz and ragtime contributed to the rise of gospel music in African American churches and how gospel became very influential in the U.S.
She described the connection between music and protest and the power of "freedom songs" to motivate and sustain civil rights marchers in the 1950s and 1960s.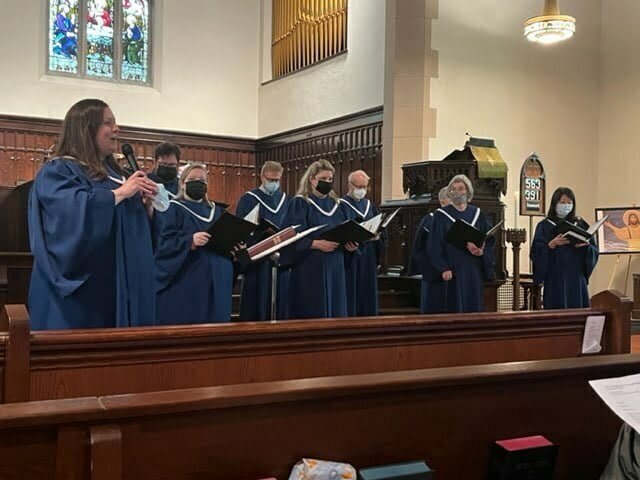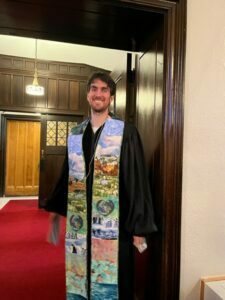 The Reverend Matt Carriker, founding pastor of the Agape spiritual community, based in Waltham, led worship on January 22. He explored a contemplative way of reading scripture that seeks transformation, not just information.
He likened faith to a three-legged stool supported by contemplation, which can take many forms; community; and action. He pointed out that UCC churches are often so focused on action and social justice that they may not allow space for contemplation. "We need a balance of contemplation and action," he stated.
Children continued working on their Micah projects.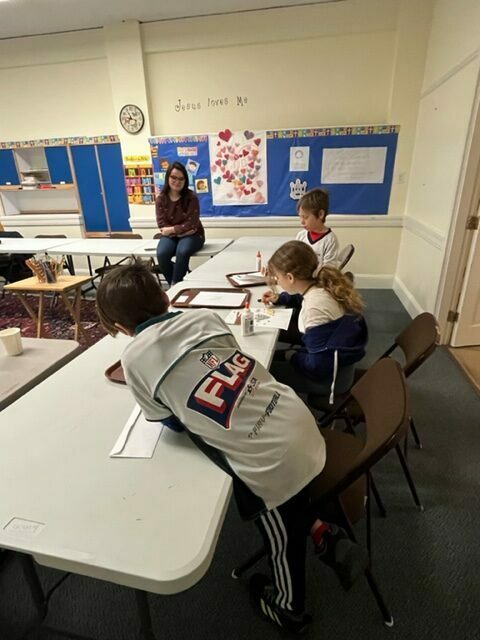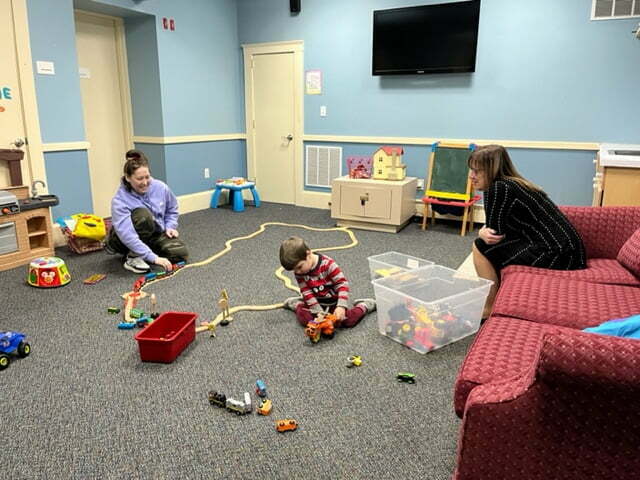 On January 29, the Reverend June Cooper returned to Newton Highlands Congregational Church. She spoke about volunteering with a clean-up crew of faith leaders at the "Mass and Cass" area in Boston and standing in a prayer circle with Bostonians experiencing homelessness.
"Surely God is in this circle of men and women, hearing petitions," she said. Through God, "what seems impossible becomes possible." Calling for engagement and action, she added, "God makes apples, but we have to pick them."