The narthex, or church entryway, had its load lightened with the removal of several no-longer-needed items on July 7, 2023. Isaac Gyamera of Super Cleaning Service in Worcester took on this challenging job on an extremely hot day after clearing some items from the parsonage at 39 Forest Street, Newton Highlands.
Mr. Gyamera and an associate removed a heavy oversized rack for choir robes that was blocking a window in the narthex. They also removed a rocking chair and ottoman and half a pew that had been removed for the media desk in the back of the sanctuary.
According to outgoing chair of Buildings & Grounds (B&G) Randy Ellis, "The real challenge was the extraordinarily heavy baptistery" in the vestibule leading to the narthex.
Stated Mr. Ellis, "Isaac and his friend literally could not even tip it up onto their dolly without my help. Three strong men." He added, "I was pleased that they were very careful. By putting their ramp up to the top step, putting the rug and cardboard on the floor to protect the granite and tile work, and moving the truck precisely to avoid the door and railing, no damage [to the doors or walls] was done."
Thank you to all who undertook this effort!
The clean up kicked off with a brainstorming session on July 6 attended by moderator Sally Brickell, B&G member Ann Hulsing, outgoing deacon Carol Jensen, with help from Michelle Markert of Michelle Markert Interiors. The participants took action by rearranging the furniture and moving the choir robes from the window-blocking rack to a smaller rack. Ms. Brickell returned with a uniform set of black hangers and rehung the robes on July 7.
Narthex and vestibule "before" photos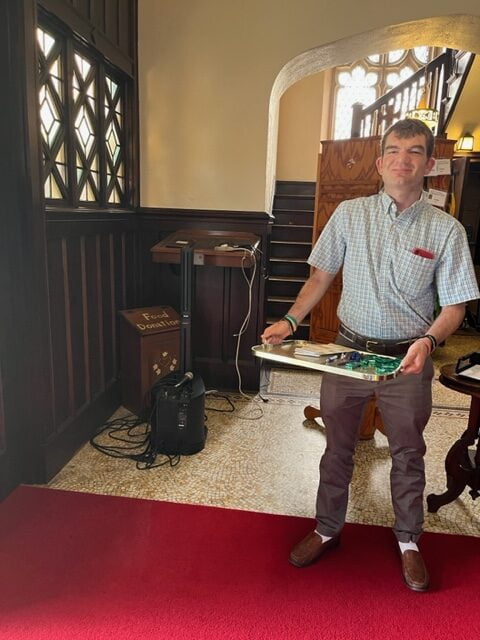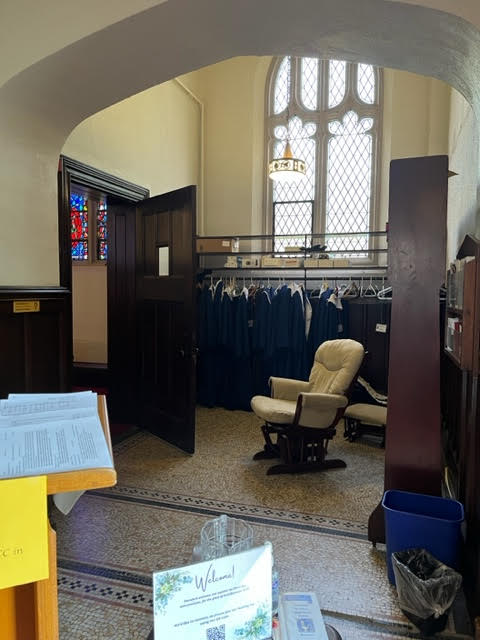 Items being removed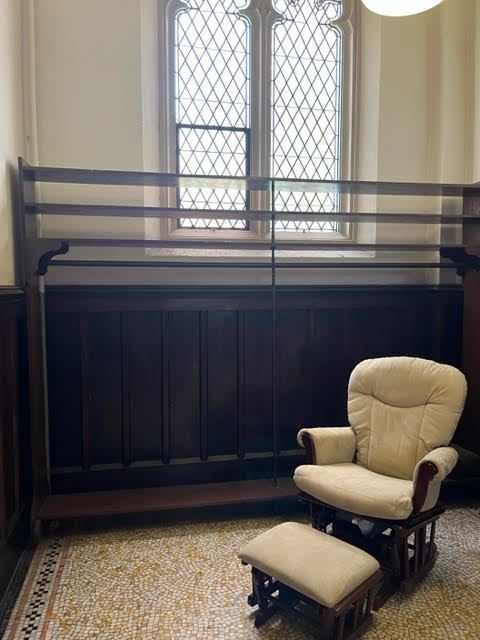 Narthex and vestibule heading in a good direction