Let all things be done decently and in order.

1 Corinthians 14:40
Spots on the ceiling of the narthex, or church entry, and damaged portions of the ceiling on the staircase from the narthex to the balcony, which overlooks the sanctuary, were repaired and repainted in September 2023 by Painters Pride, Inc., at Newton Highlands Congregational Church. Painters Pride specializes in churches.
The painters will also repairs stains on the woodwork next to the front door in the vestibule and paint the radiator in the narthex brown to match said woodwork. These upgrades are expected to make the church entryway more welcoming.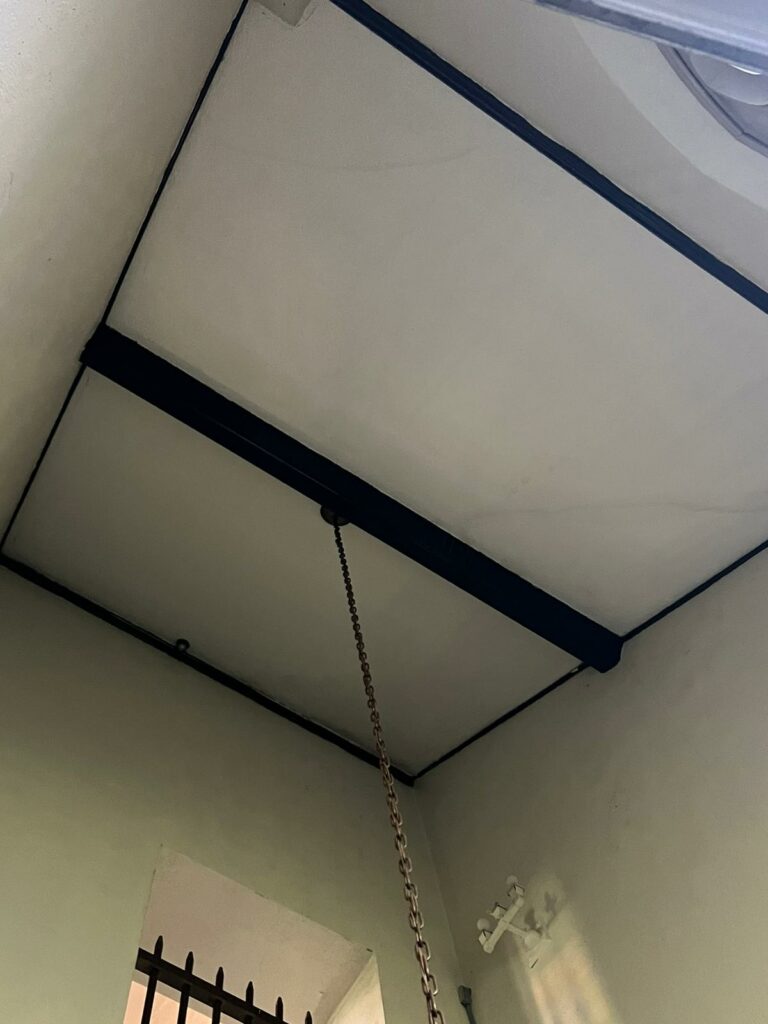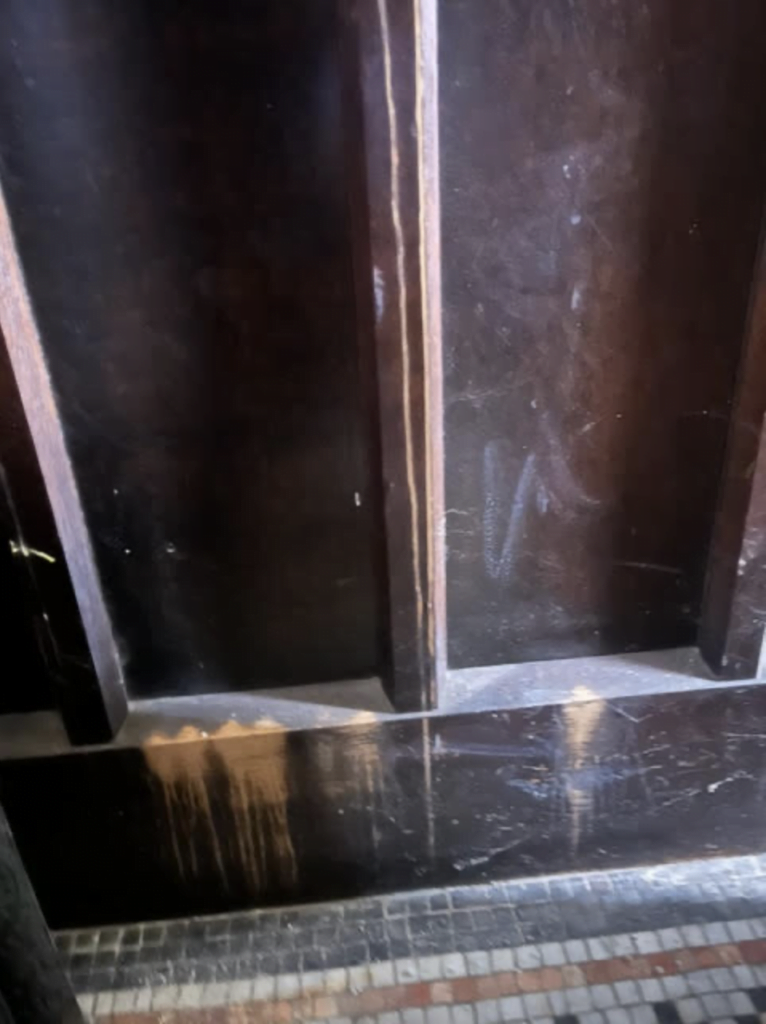 "After" photos